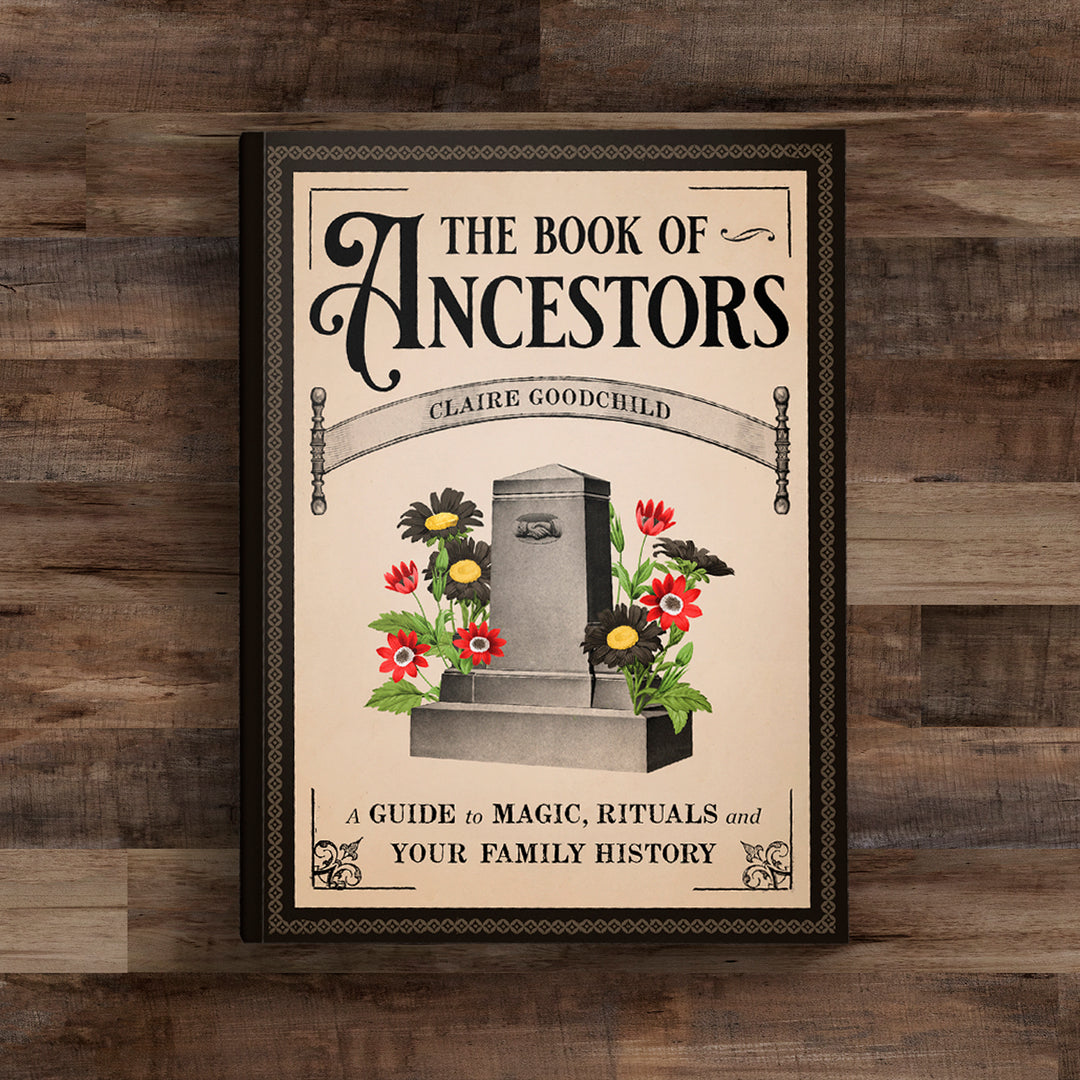 The Book of Ancestors: A Guide to Magic, Rituals, and Your Family History
---
In stock, ready to ship

Inventory on the way
Find spiritual healing and everyday magic in this beautifully mysterious guide to communing with your ancestors.
Picking up where
The Book of Séances
left off, artist, author, and witch Claire Goodchild delivers a guide that is truly the first of its kind:
The Book of Ancestors,
 a map for seekers looking to develop a relationship with their ancestors.
 
Through a combination of text and illustration, 
The Book of Ancestors
explores the history of traditional genealogy topics, such as "how to research and build a family tree" and "the history of cemeteries." Alongside these practical measures, Claire provides rituals, spells, and crafts from her own personal practice, drawing on the British and Slavic traditions of her heritage, alongside contributions from fellow witches including Codi Popovich and Marjorie from The Punk Priestess for a broader, more enriched lens.

As the text progresses, Claire guides her readers through the creation their own "Book of Ancestors," a family grimoire of sorts, blending together their own ancestral legacies with witchcraft that can be passed down to future family. Visually,
The Book of Ancestors
pairs with
The
Book of Seances, containing witchy, esoteric, and funerary images in a Victorian style with lots of floral embellishments and classic colors. Whether a seasoned witch, or a newcomer to the spirit world, readers will walk away from
The Book of Ancestors
feeling empowered to perform their own rituals and spells, research family history, and form a lasting relationship with those who came before.
Items are shipped with Canada Post unless otherwise stated.
We have a 1-3 day processing time on top of the Canada Post shipping guidelines. Please note that we are not responsible for delays due to weather, holidays and other unforeseen circumstances.
Items in preorder will have their estimated ship dates in the description section.
In-stock items purchased alongside "preorder" items will ship with the preorder. If you would like in-stock items sooner, please purchase them separately.
Tracking is standard for all deck, print and ritual items, unless it is not offered by Canada Post to your country. If tracking is not an option for you at checkout then it is not available. By placing your order without tracking, you are not eligible for a refund for lost items. Please note that "small packet air" does not have tracking. Single cards do not come with tracking to any country.
Black and the Moon is not responsible for any duties/taxes/import fees to your country.
Please read the full shipping, cancellation and return policies here